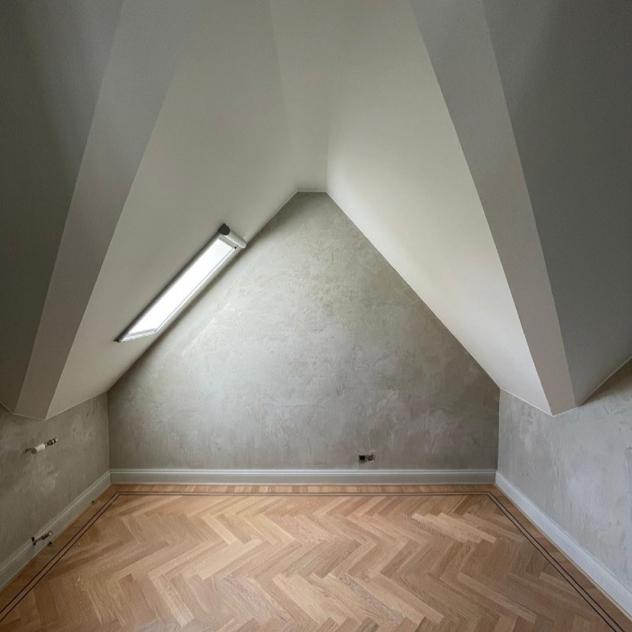 Give floors and walls a luxurious upgrade
Atelier Antonissen is the place to go for decorative stucco finishes. Traditional plastering is often just the basis for a more luxurious finish. Consider finishing floors and walls with StucDeco, Mortex® or Microtopping. Applying these modern techniques requires craftsmanship. Our decorators guarantee perfect execution and finishing of your decorative plastering.
Get advice on the best technique for your construction or interior design project!
A natural finish with StucDeco
Bring nature indoors with StucDeco from Stoopen & Meeûs! This concrete-quality mineral finish is strong, waterproof and yet natural. It is sometimes referred to as 'smearable natural stone' because of its hard and scratch-resistant properties.
Both in traditional buildings and modern architecture, this stucco technique looks great. A natural look in your bathroom? Shiny walls with shades of colour? Or do you prefer a sleek plain wall covering? With StucDeco - StucGranito, all this is possible.
Stoopen & Meeûs Stuc is practical to use and can be applied on almost any dry surface, as long as it is firm, stable, dry and grease-free. It may even be applied on existing tiles and paint layers. The colour palette of StucDeco - StucGranito is natural, ranging from light sandy shades to deep dark colours, while hail white and deep black are also an option. We will be happy to advise you on the possibilities of this decorative plastering.
Durable decoration with Mortex®
Mortex® is a popular product with architects and decorators who love a "concrete look" for creating modern, seamless surfaces. It can be applied both indoors as well as outdoors and it is a very diverse product that can be used in different colours, shades, shapes and textures. Our decorators have extensive knowledge of the various applications and will advise you in great detail.
Mortex® can be used on various surfaces, even when in contact with water because it is waterproof in the mass. This decorative plaster is therefore highly suitable for bathrooms and showers, as well as for floors, walls and stairs. The thinness of the product is a great advantage in renovation works, as only a thin layer of the product is needed.
Atelier Antonissen is one of the few in Belgium specialising in concrete stucco technology with high-quality finishes.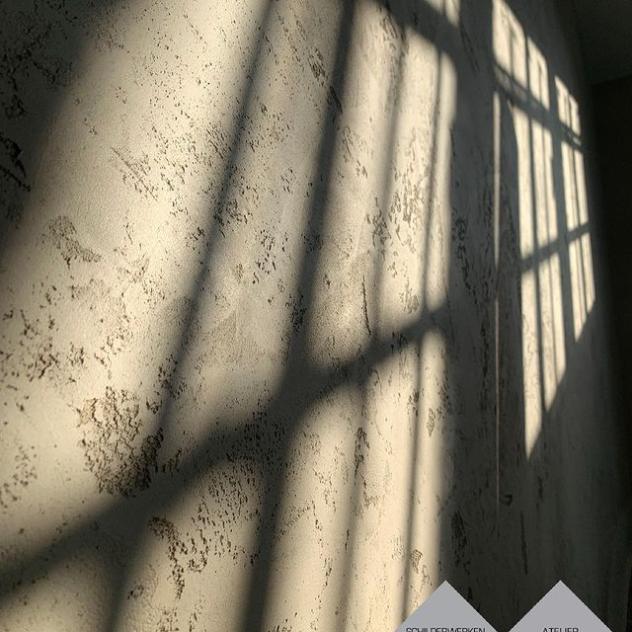 ---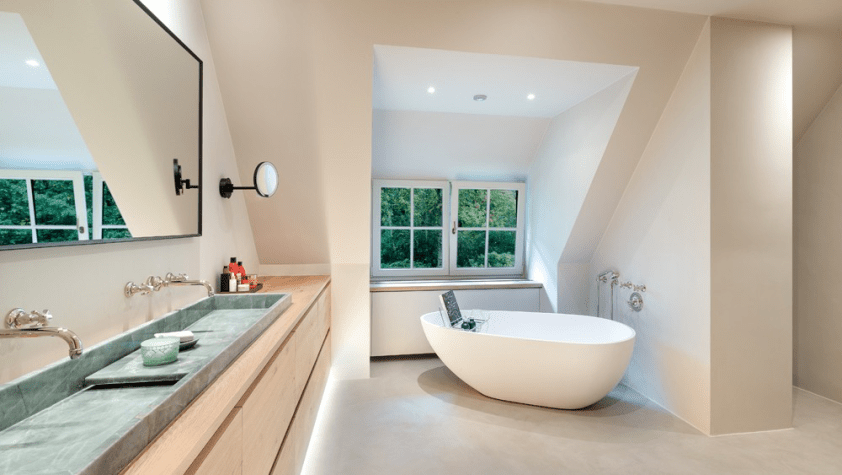 Stylish decoration with Microtopping
Microtopping is an exclusive finish with a cement-polymer composition. This makes it durable and very easy to maintain. Because the product is applied manually and in several stages, it is a technique that requires expert knowledge. The result is unique every time and the possibilities are endless.
Microtopping has a unique look not comparable to other concrete application techniques. The texture is more even and less robust, giving you a pure and minimalist result.