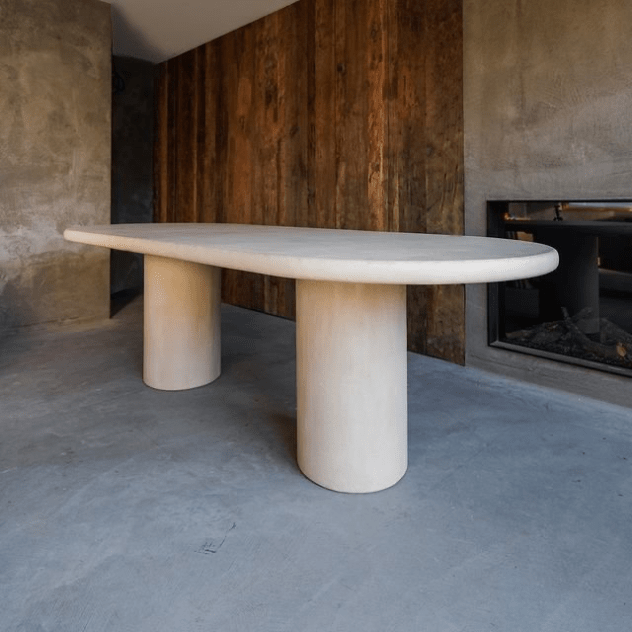 Custom furniture
We ensure that furniture or specific eye-catchers in a room blend in perfectly with the rest of the space. This brings peace and yet is very special at the same time. Consider stairs, alcoves and furniture. The decorators at Atelier Antonissen will create a timeless and also durable and hard-wearing design for all your needs. Due to the multitude of techniques, colours and textures, each piece is fully custom-made.
A unique finish for your furniture
Several of our decorative techniques can be applied not only to floors and walls, but also to tables, seats, worktops or other decorative items in your interior. Covering a piece of furniture with a layer of Mortex® or Microtopping makes them durable and easy to maintain. As a result, you create a unique and trendy interior.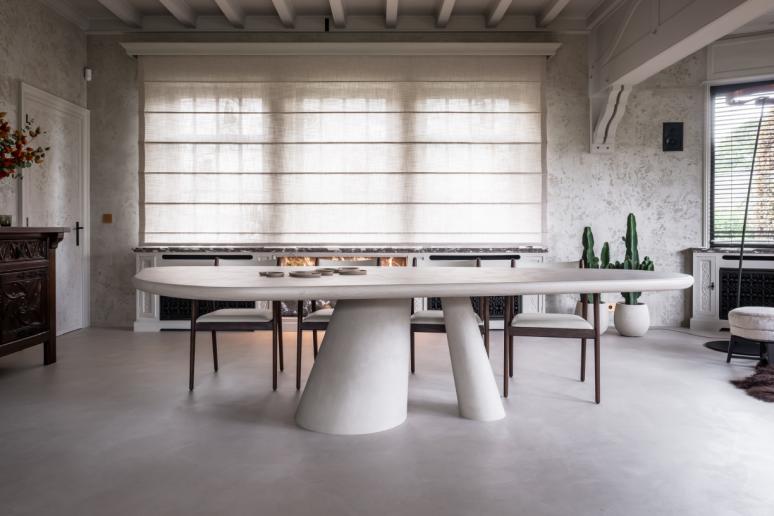 Qualitative techniques
We only work with the best materials, so you can be sure to enjoy your piece of furniture for years to come. Our decorators know perfectly well how to offer the right technique for each application. A kitchen worktop needs to withstand rough handling, while a bathroom cabinet needs to be highly water-resistant. Submit your wishes to us and we will find a stylish yet intelligent solution for your interior.