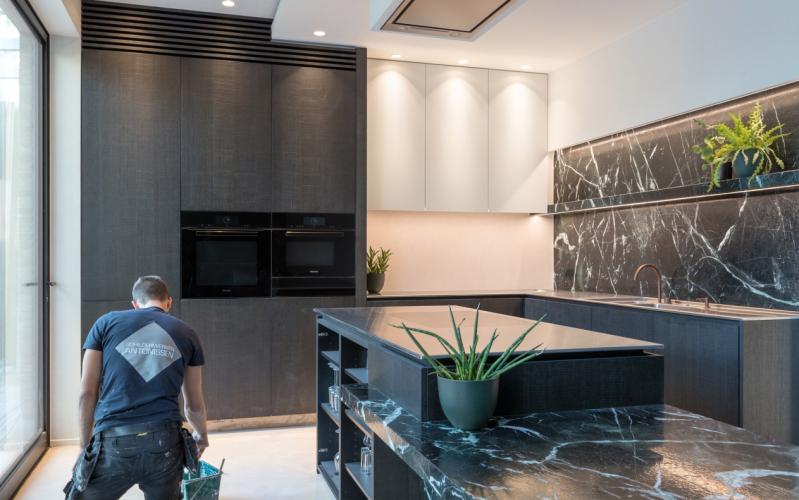 Classy interior painting
Atelier Antonissen is the go-to place for the finest interior painting. Our decorators have mastered the latest techniques, so we can always guarantee a perfect finish. Our fine painters guarantee the better paintwork and love a good challenge.
Every project gets our full attention
Our decorators can handle your interiors, walls and ceilings of your kitchen, living room, bedroom, bathroom, attic, outbuilding, office or any other type of building or room.
Technical highlights
We work with authentic painting techniques, which allows us to tackle classic projects and restorations entirely according to the rules of the art. However, our know-how reaches much further. In addition, we have the latest materials and techniques to also provide a unique touch to all your modern projects. Depending on your requirements, we look at which technique is most suitable.
How we work
Getting acquainted
In order to get a good idea about the project right from the start, we are happy to visit your home or site to coordinate everything correctly.
Advice
Through years of experience for small and large projects at home and abroad, we have built our valuable know-how.
Planning
It is often decided in consultation with the architect when work can start. However, it is important to contact us as early as possible in the design phase, as certain techniques require a good foundation
Implementation
Our decorators work quickly, meticulously and in an orderly manner. We insist on leaving everything tidy after completing the work.