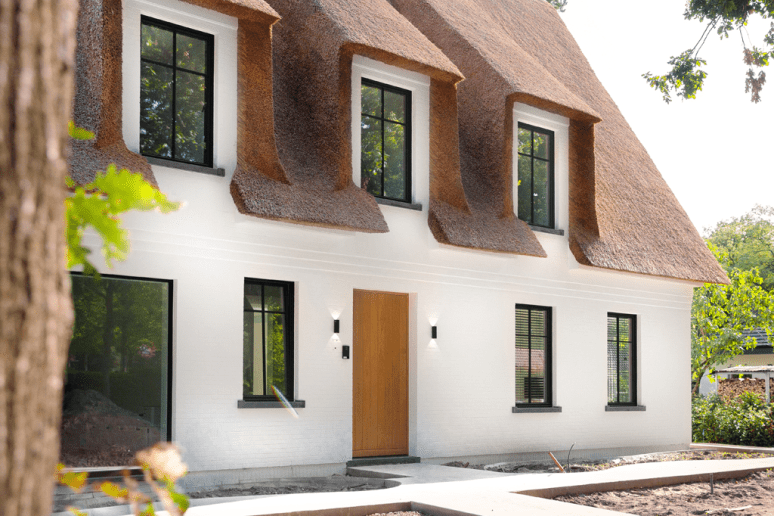 Unique exterior painting
Atelier Antonissen guarantees a high-quality execution of your exterior painting. With a wide variety of painting techniques, we offer a range of options, with one important guarantee: you can enjoy the result for years.
Brilliant outdoor projects
We offer suitable techniques for every type of project. From painting or lime plastering external façades to sanding and painting windows, gutters, eaves, window frames, doors, shutters and garage doors. Quality painting of terraces, fencing, garden houses, verandas and outbuildings are also some of the options.
Sustainable painting
When you invest in exterior painting, you want to enjoy your building for a long time. Our decorators ensure that the result is and stays beautiful. We deliver a perfect and durable end result for your home.
How we work
Getting acquainted
In order to get a good idea about your outdoor project our right from the start, we are happy to visit your home or site to coordinate everything correctly.
Advice
Depending on the type of surface, we advise on the best techniques, products and paint.
Planning
It is often decided in consultation with the architect when work can start. However, it is important to contact us as early as possible in the design phase, as certain techniques require a specific foundation.
Implementation
Our decorators work quickly, meticulously and in an orderly manner. We ensure that the area around the property is left tidy after completion of the works.